03/05/2011
Da oggi su iTunes la Special Edition Including Live Versions di FREEZE FRAMES, il secondo album degli STOOP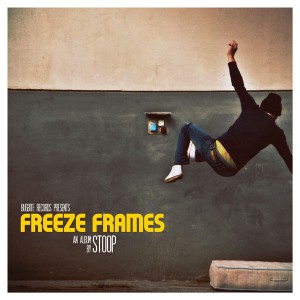 Prismopaco Digital presenta Freeze Frames, il secondo album degli STOOP.

Un album intenso, inquieto e visionario che declina l'eleganza e la raffinatezza della band verso un sound mitteleuropeo.
Sei grandi musicisti per undici istantanee vibranti e concise che segnano le tappe di un viaggio onirico in bilico tra suoni e visioni.

Da oggi disponibile su iTunes, in anteprima esclusiva per due settimane, la Special Edition dell'album contenente 4 inedite live bonus tracks.
Dal 20 Maggio disponibile in versione digitale in tutti i migliori Digital Store e
in download gratuito per una settimana su Nokia Music Store il singolo Fever Is A Ghost

Freeze Frames è prodotto, registrato e mixato da Carloenrico Pinna (già al mixer per Modena City Ramblers, Cristina Donà, Perturbazione, Giardini di Mirò e altri). Il brano In the Cave è stato mixato da Davide Bertolini (Kings of Convenience) al Lyd Studio di Bergen (Norvegia).
L'ultima traccia dell'album, We Carry the Fire, è stata scritta per la colonna sonora del film Cenere di Martino Pompili. Nel brano sono ospiti Ulisse Tramalloni (Julie's Haircut / La Grande Orquestra de la Muerte) alla batteria, Simone Fontanesi (Zeta Bum / La Grande Orquestra de la Muerte) al basso e Martino Pompili (Slugs / La Grande Orquestra de la Muerte) alla chitarra.